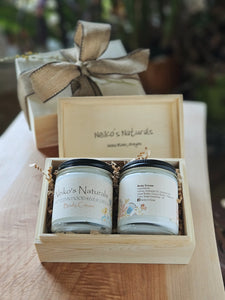 Deeply soothing creams perfect for the dry winter months. This gift box includes two body creams in reusable glass jars; One with Pink Grapefruit essential oil and one with Clary Sage essential oil.
Body Cream Ingredients:
 Honey, Avocado Oil, Almond Oil, Shea Butter, Cocoa Butter, Vitamin E.
Note: Please email requests if you would like both to be using the same essential oil.